Australian invented Hydrawise controller gets snapped up by international.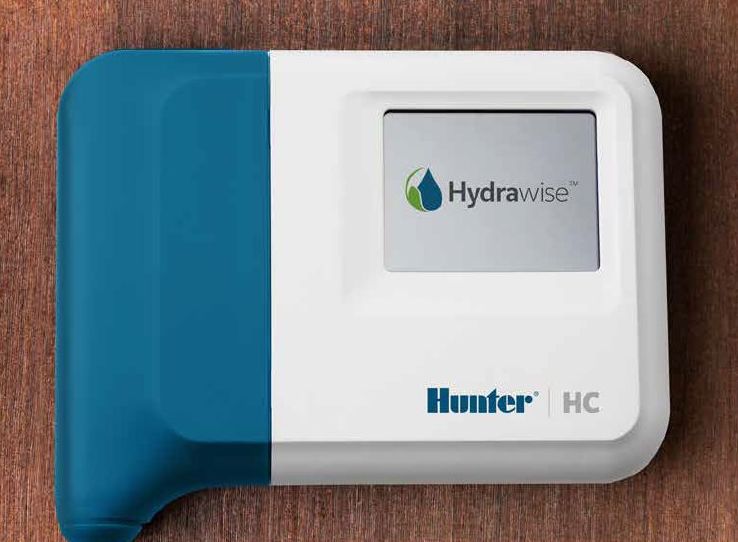 Hunter industries latest irrigation controller the Hydrawise controller which was invented in Australia is part of the new affordable smart irrigation controllers on the market today. This is a grate addition to their already vast array of smart controllers and raises the bar a little as well with its WiFi capability water saving features.
This new controller is WiFi capable to your home and can be programed and controlled with your mobile device or computer from wherever you have an internet service. It has many other features including easy programing, water watch and error alerts that are sent to you via a notification. This is a very powerful controller that if utilized will make your life if the garden a lot easier when it comes to managing your irrigation water and how you use it.
We have installed several of these Hydrawise controllers along with a flow meter and found them very easy to setup, use and manage, in fact most have been elderly people that travel a lot. One of the systems we recently installed was an addition to an existing irrigation system which was about 7-8 years old. Our customer installed a bore and we upgraded the control system and hook up the pump and filter to the irrigation system. Everything worked grate and they even went to the UK on a holiday, They were so pleased that they had this controller installed as it gave them peace of mind and control over the irrigation system while they were away. With the Hydrawise controller they could see what was happening with the tap of a finger.
All was going well until a few weeks ago and then they received some alerts about a zone that had stopped working. As a contractor we have access to the Hydrawise controller we install which is a great feature, this enables us to log on and see what is going on, in this case we could tell that it had a faulty valve and as we knew the system we could attend and fix the problem with out spending a lot of time testing for faults. As they were notified of the fault as it happened there was not apparent decline to their fantastic looking garden. We also knew what the fault was and could attend and repair promptly taking with us the right parts. Altogether it was a grate outcome for our client as their garden didn't suffer and a reduced repair bill due to knowing what the fault was.
With water being our most precious recourse it makes sense to be able to manage our irrigation water wisely and make every drop count. Call William today on 0418777003 to book your irrigation consultation.